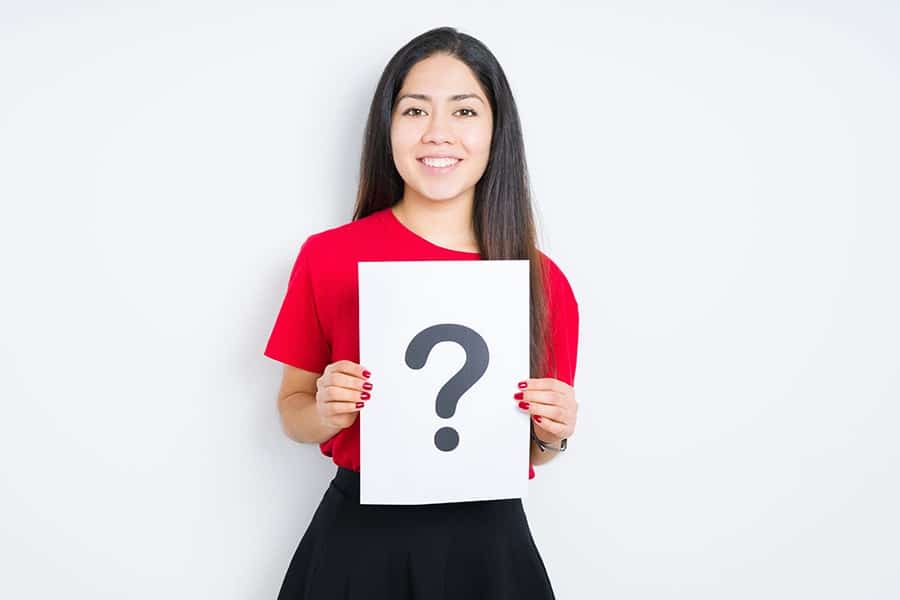 The following are answers to our most commonly asked dental questions.
Do you accept referrals?
Many of our patients invite their family and friends to join our practice. The referrals we receive are the best compliment, so feel free to recommend our practice to your friends and family. We'll take great care of them!
What payment options do you provide?
Investing in your oral health and or smile transformation may be easier than you think. We want to help you achieve your goals by offering you several payment options. For your convenience, we gladly accept cash, check, and credit cards. We also offer financing through CareCredit.
What are my teeth whitening options?
We administer an in-office bleaching treatment called Opalescence X-tra Boost Teeth Whitening System by Ultradent. This product can drastically whiten teeth within one hour. You may have seen procedures that use a "laser" to activate chemistry on the teeth. A light source is a thing of the past. Opalescence X-tra Boost is chemically activated, meaning that it activates itself at the time it is placed on your teeth. If you're looking for white teeth … fast, this is the option for you. In minutes, the procedure is complete and you have a new smile!
The at-home bleaching product by Opalescence is what we refer to as customized bleaching. For over a decade, this procedure has set the standard for all other systems. First, we take impressions of your teeth. We send you home with custom-fitted trays and syringes of Opalescence gel. The bleaching solution contains powerful whitening formulations that you will place in your tray each day as you whiten your smile.
Treswhites comes in a pre-filled, adaptable tray ready to adhere to your teeth in one easy step. You'll simply place the tray in your mouth, adapt a thin membrane that will adhere to your teeth, and wear it for 60 minutes, one time a day. It is easier and much more effective than leading supermarket products. It is a prescription-strength formula at an affordable price.
Why do I need a crown?
A dental crown, often called a cap, may be required to improve the structure, shape, or appearance of a tooth. When a tooth has a large filling in it, through time and pressure the surrounding weakened tooth structure will start to show stress fractures. Therefore, before the tooth breaks, it is imperative to place a crown on top of it to keep it together and prevent the need for more treatment.
What is a crown?
A crown is a cover for the portion of a tooth above the gum line. Crowns are held in place with dental cement, and they must be created in a lab. Often patients will wear a temporary crown until the permanent crown is ready.
Why do I need to floss?
Flossing can prevent tooth decay by removing plaque between teeth, and it can also ward off gum disease. If you are only brushing, you are only cleaning 60% of your mouth.
Why do I need X-rays?
X-rays can detect cavities in areas of your mouth a dentist cannot see, such as between teeth and in the roots. X-rays also show your jaw placement, structure, and integrity. All of these hidden areas must be maintained to achieve premium oral health.
Why is fluoride important?
When a tooth incurs a weak spot from the depletion of minerals, a cavity may appear. Fluoride re-mineralizes teeth, fighting cavities before they start. No matter what your age is, whether your source to fluoride is through our water systems or in a professional application we encourage frequent exposure to this natural element.
What are tooth scaling and root planning?
Tooth scaling is professional teeth cleaning to remove plaque and calculus. Root planning is the first step in alleviating periodontal disease. It involves cleaning plaque below the gum line and may require multiple visits to complete the procedure.
What is Bruxism and why do I need a night guard?
Bruxism is the grinding of the teeth, and it often occurs during sleep. A night guard is a specially designed mouthpiece to protect your teeth from the damages caused by nighttime grinding.
Are silver fillings dangerous?
Amalgam fillings contain small amounts of mercury, a chemical hazardous to humans. Years ago, science was not aware of the dangers mercury posed. The level of mercury found in amalgam fillings is negligible, and experts believe that such a small amount is not harmful. However, the topic of amalgam fillings has recently incurred heated debate and media attention. Many patients worried about the toxicity of their amalgam fillings may choose to undergo a simple procedure that involves removing the amalgam and replacing it with porcelain.
If you have more questions, please call 703-349-4277 or email Burke, Virginia dentist Dr. Pamela Marzban.